MA-Seminar Digital Innovation & Business Planning (DIB) launched successfully!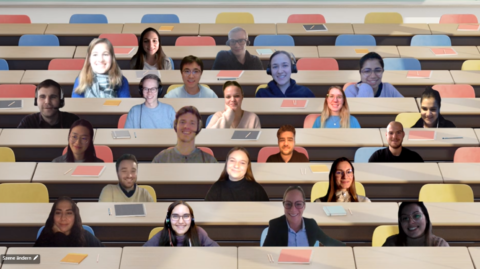 MA-Seminar Digital Innovation & Business Planning (DIB) launched successfully!
We are pleased to announce the successful start of our MA-Seminar "Digital Innovation & Business Planning" (DIB) at the Chair of Accounting and Management Control (Prof. Dr. Thomas M. Fischer), jointly with Siemens Healthineers and Valsight.
In the first session on Thursday (December 09, 2021) the 20 student participants were trained in customer-centric Design Thinking, an iterative process that focuses on understanding user needs, better defining problems, and leveraging visual methods to generate human-centered solutions. The students took also first steps in a practical application of this method.
On Friday (December 10, 2021), the students were assigned to groups, to focus more specifically on the overarching topic of the health care sector to address current improvement potentials with reference to different case studies. Through interviews and individual coaching sessions, the students successfully applied the Design Thinking process to their specific case study. Starting with the problem space, the students went through the stages of understanding, observing, and defining of the Design Thinking process. Subsequently, the solution space in Design Thinking required the students to cope with the ideation, prototyping, and testing. Concluding, the results were refined through an iterative process and presented to the virtual audience.
Many thanks to Celina Griesbaum, Stephan Pierer von Esch, Bradley Waters, and Coaches for the valuable introduction to Design Thinking! We are looking forward to the next session on January 12, 2022.