Successful conclusion of the cooperation seminar with Prof. Dr. Ralf P. Thomas (CFO, Siemens AG) in summer term 2019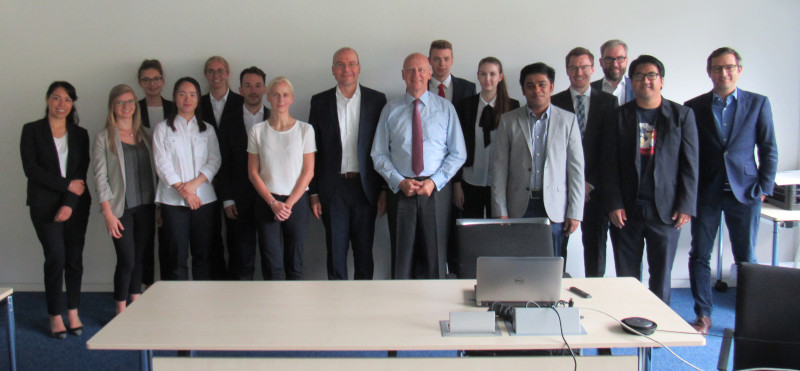 With the presentation of the results of their working papers to Prof. Dr. Ralf P. Thomas (CFO of Siemens AG), Prof. Dr. Thomas M. Fischer, and Senior Managers of SIEMENS AG, Stage A of the seminar "Challenges in Business Management" in summer term 2019 came to a successful conclusion.
On 19.07.2019, the students presented their results on current issues in the field of "Digital Transformation of Business Models and Shoring Decisions″, which they had prepared under the mentoring of their SIEMENS AG advisors. These current issues were discussed in detail with Prof. Thomas and Prof. Fischer. Siemens Advisors who were unable to attend Presentation Day in person could view the presentations and participate in the discussions via video conference.
The best participants of the seminar will have the opportunity to choose between an internship at SIEMENS AG or a master thesis in cooperation with SIEMENS AG (Stage B).
We would like to thank Prof. Ralf Thomas, Toralf Bezold, and the Senior Managers of SIEMENS AG for the remarkable cooperation as well as the student participants for their informative presentations and excellent performance.